Hosting:
4netplayers.com
Visit 4NetPlayers
Rating:

4.4

Price range:

$0.96 per slot

Slots:

8 - 100

Trial period:

There is no trial version

Promo codes for 4NetPlayers:

STARTER-PACKAGE

Server location of game hosting:

United States FL Miami

United States NY New York

United States WA Seattle

United States CA Los Angeles

United States IL Chicago

United States TX Dallas

France Strasbourg

United Kingdom London

Germany Dusseldorf

South Africa Johannesbourg

Australia Sydney

Singapore

Payment cycle:

1,3,6, 12 months

Website languages:

Deutsch

English

Français

Italiano

Español

Polski

More details about 4NetPlayers
Payment methods:
Mod support:

All Mods Supported

1-Click Install & Update

Mod Manager GUI

Customer support:

Ticket System

Email

24/7 Support

Notes:
Control panel:

Multicraft

Cluster support:

Free
Construct your own world on a Minecraft game server from 4Netplayers. Play alone or together with friends. Discover, build or conquer and allows your ideas to become real. As well as mods such as Bukkit, we offer regular backups and an overviewer. And you can even upload an existing world and carry on playing.

You can choose from the mods: Craftbukkit, Bukkit FTB, Feed the Beast, Hexxit, Tekkit, Pocktmine and many more.

As one of the biggest server providers in Europe, we've been in the market since 2001 and offer our satisfied customers the very best quality at a low price. For our Minecraft servers, we rely exclusively on the latest server hardware to fulfil the highest demands. Our own data centre is equipped with outstanding connections and Europe-wide peerings, guaranteeing lag-free gaming at all times, clear communication and low pings for our Minecraft game servers. Our user-friendly web interface setting up and starting a server quick and easy, in just a couple of clicks. Our game servers and Teamspeak servers are available immediately after placing an order and without having to wait.

One of the biggest game server providers in Europe
Outstanding connection to the servers using our own data centre
World-wide peerings with low latency (pings)
Modern server hardware
Start playing immediate after placing your order, thanks to instant server activation
Simple server management with a user-friendly web interface
Carefully calculated premium price for the best performance at the lowest price
One-on-one, trained support, even by phone

Minecraft game servers at 4Netplayers are exclusive game server running on their own (dedicated) hardware. Statistics such as promotions, weapons and honours are saved on ranked servers and, for many games, compared with many other players worldwide in a huge ranking list.

As one of the oldest suppliers of game servers in Europe, we maintain trusting relationships with many game producers, such as Electronic Arts (EA) and Activision and so are able to offer our customers exclusive game servers from the very first day of a game's launch. What's more, we also provide a range of free public servers.

With a 4Netplayers game server, you're on the safe side as customers aren't tied to one specific game, but can switch between our pool of games on offer, freely and at no extra cost. And the best bit: New games are automatically added for free. Our motto: One tariff to access all games!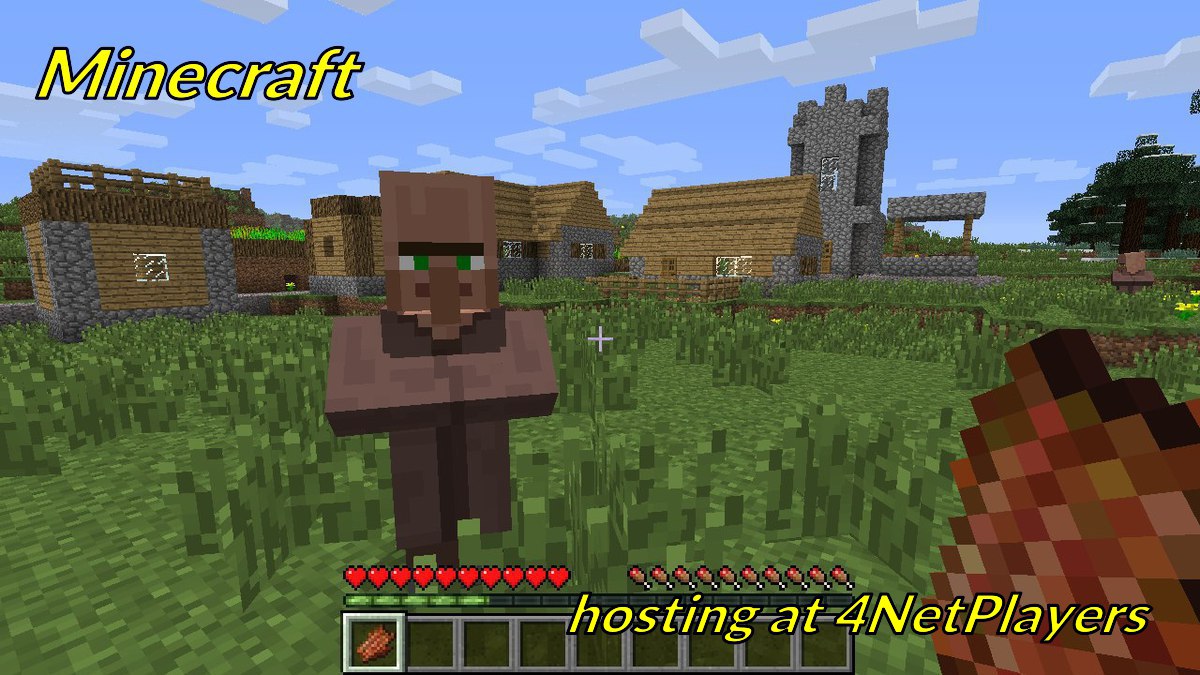 Last reviews about 4NetPlayers:
Great team

Quick, trustworthy, proffesional team from 4Net.
Good prices for TS.
TS after payement was done within minutes.
Recomend to everyone.

Not ps4 supported on ark

Would have a positive review but does not support my console and game.

Good service

Good service, good price, if you have problems they answer fast, so for now only positive experience