Hosting:
apexminecrafthosting.com
Visit ApexMinecraftHosting
Rating:

4.8

Price range:

$0.2 per slot

Slots:

10 - 200

Trial period:

There is no trial version

Promo codes for ApexMinecraftHosting:

CAVES

Server location of game hosting:

China Hong Kong

Israel Tel Aviv

Turkey Istanbul

Singapore

Australia Sydney

France Gravelines

Germany Frankfurt

United Kingdom London

Russia Moscow

Poland Warsaw

Brazil Sao Paulo

United States TX Dallas

United States CA Los Angeles

United States FL Miami

United States OR Portland

United States CA San Jose

United States VA Vint Hill

Canada Quebec

Payment cycle:

1,3,12 months

Website languages:

English

More details about ApexMinecraftHosting
Payment methods:
Mod support:

All Mods Supported

1-Click Install & Update

Mod Manager GUI

Customer support:

Live Chat

24/7 Support

Notes:

One Click Modpacks

Free Subdomain

Automatic Backups

Java Support

Control panel:

Multicraft

Cluster support:

is missing
Minecraft Server Hosting You Can Rely On
We provide the best Minecraft server hosting and offer the peace of mind that your server will run without issues or down time. If you require any assistance, we will be there to help you fix it featuring the best live chat support in the industry. Our experienced Minecraft hosting support team is available via live chat and tickets and can assist with any questions you might have while setting up your server. We have hosted Minecraft servers for over 47,000 customers and have the experience you require to ensure it is always fast and available. Our system and network has proven to be one of the most available in the industry. Our packages which include unlimited hardware and bandwidth ensure that your Minecraft server can flourish, without downtime getting in your way.

Have Your Server Up And Running in 5 Minutes
Starting a server with Apex Minecraft Hosting is quick and easy. Simply make a few selections for what size server and version you would like and your server will be instantly deployed. Moments later you will receive an email with the server IP address and login information to get started. You can change server versions and size at any point, so there is no need to worry. We also feature a custom version of the Multicraft control panel to make server management easier than ever with a simple to use interface and integrated video guides.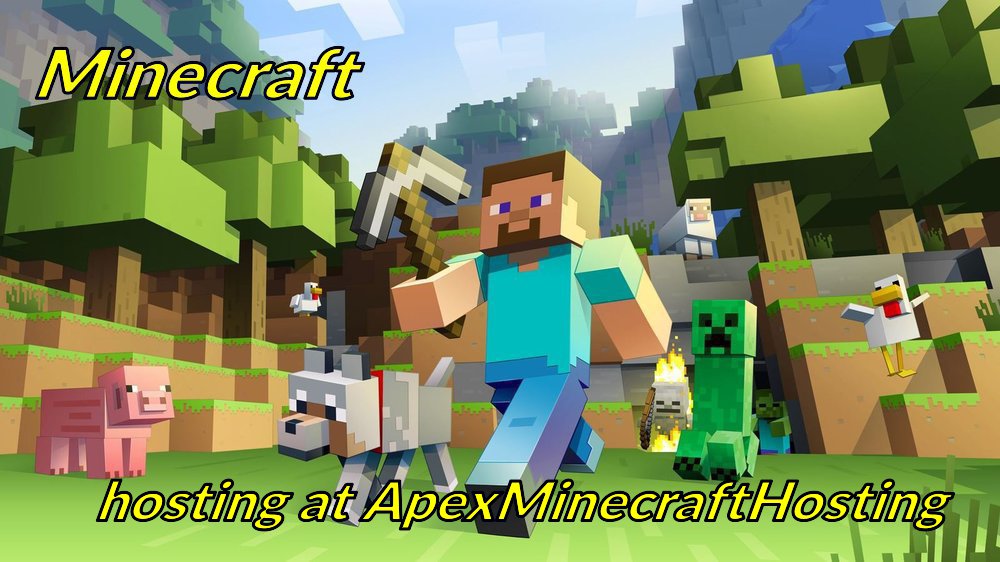 Last reviews about ApexMinecraftHosting:
A great company for small minecraft servers!

A great company for small Minecraft servers! It's great in many ways but has its downsides, such as:
-It is a shared hosting, but not too sluggish
-Its Live Chat is not 24/7
But let's think positive:
-It is cheap
-It has automatic backups
-It has DDoS Protection
-It provides a free domain

I would really recommend it to my friends and of course, you, reader.