Hosting:
ownagehosting.com
Visit OwnAgeHosting
Rating:

2.5

Price range:

$0.65 per slot

Slots:

20 - 200

Trial period:

There is trial version

Promo codes for OwnAgeHosting:
Server location of game hosting:

Canada QC Montreal

France Paris

United States GA Atlanta

Payment cycle:

1,3,6,12 months

Website languages:

English

More details about OwnAgeHosting
Payment methods:
Mod support:

All Mods Supported

Mod Manager GUI

Customer support:

Email

Ticket System

Live Chat

24/7 Support

Notes:

7 Days Money Back Guarantee

Free MySQL

Control panel:

Multicraft

Cluster support:

Free
DDOS PROTECTION
We provide automated DDoS protection against all kinds of attacks against your server!
PREMIUM SSD
Not only do our services utilize blazing fast PREMIUM solid state drives, we also don't put any limits on your disk usage*.
PLUGIN INSTALLER
We have a integated Plugin Installer where you can easily search and install the Plugin you want with a 1-Click install!
1-CLICK BACKUP
You can setup Automatic daily backups where run in the background! We keep your files safe 24/7
SUPERIOR 2017 HARDWARE
We use the best hardware available for Minecraft Server Hosting. We utilize Xeon E5-1600s, Xeon E3s and Core i7s CPUs, DDR3/DDR4 RAM and 1 GBps Connection!
ALL MOD-PACKS SUPPORTED
Our services are very flexible, you are able to upload and use any modpack you'd like. Even custom made modpacks.
PREMIUM SUPPORT
We have 24/7 Support! We will try our best to help you with Anything related to your Minecraft Server!
7 DAYS MONEY BACK
That's right! All our Minecraft Hosting Plans comes with a 7 Money-Back guarantee! Be advised this doesn't apply for (Dedicated IPs, ModPack Installs)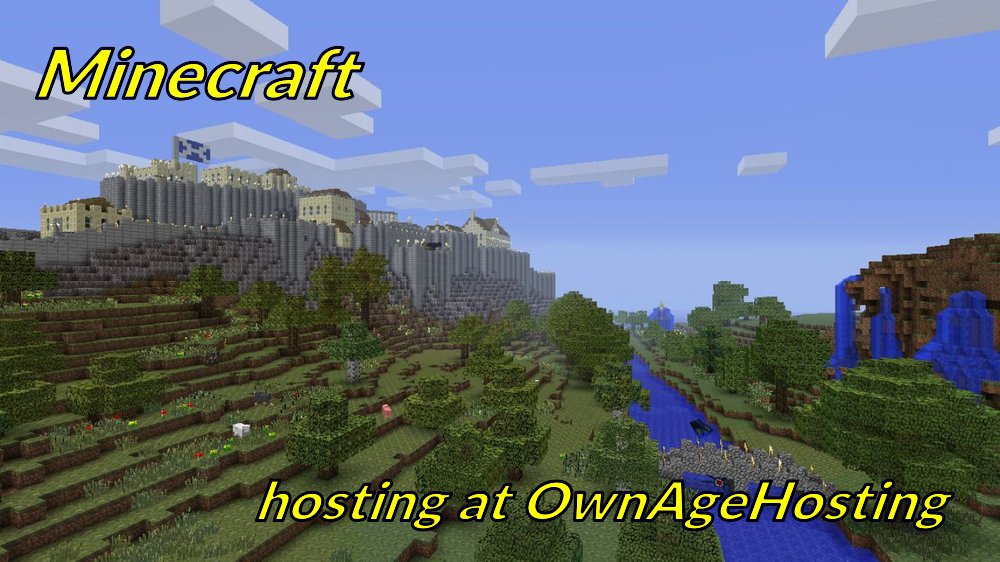 Last reviews about OwnAgeHosting:
Garbage.

There's been a pretty bad incident lately and I'm sure some other reviews will soon confirm this. Basically, there has been a significant period of downtime and absolutely NO staff from the company had contacted customers. The only way to find out that there was downtime was through joining their discord server. So, I join the server, only to find that there are 2 updates in the announcements channel. All they say is that they know about the problem and they're working on it. After no other information for two days, finally one of the staff members replied. Except, this guy was utterly useless. He said he has no idea what the problem is or how to fix it; additionally, he refused to tell us any real information, keeping it as a secret which we, (the paying customers), could not know for some reason. The problem is still not fixed, and the only staff member who cared enough to even tell us what is going on was completely unhelpful and rude.

TL;DR: Just avoid. There are tons of other services with identical prices to these morons.

I have had nothing but awesome help…

I have had nothing but awesome help from Ownage Hosting... I have asked if they could change games on servers to others and it gets done... Any kind of question gets answered promptly... The servers themselves have great stability even on the basic plans... I recommend this place...

Very great company

Very great company. Love the cheap hosting! If you have a premium server they respond within minuets usually. I only have had 1 problem on my server which sadly hasn't been resolved yet but still, an amazing company! Would highly recommend!