Hosting:
skynode.pro
Visit Skynode
Rating:

4.5

Price range:

$0 per slot

Slots:

0

Trial period:

There is trial version

Promo codes for Skynode:

NEWCOMER

Server location of game hosting:

United States OR

United States VA

France Roubaix

United Kingdom London

Canada Beauharnois

Payment cycle:

Free

Website languages:

English

More details about Skynode
Payment methods:
Mod support:

1-Click Mod Install

Customer support:

24/7 Support

Ticket System

Notes:

Free Server

Control panel:

Custom

Cluster support:

Free
CUSTOM THEMED SKYNODE PANEL
The panel gives you access to your servers files through a custom coded file manager and console, all with an easy-to-use layout.

CLOUD BACKUPS
Backup your server to cloud and restore the server all with just one click of a button.

ELEGANT DESIGN
A custom designed theme will give you an easy overview of all the tools you need to run the server

SUB-DOMAINS
With our build in sub-domains creator you can connect to your server with an easy to remember sub-domain.

PREMIUM HARDWARE
We use the latest and best hardware to guarantee the best performance possible. Bringing speed and stability, we believe in giving our customers the best possible hosting they deserve. All our servers are equipped with a robust anti-ddos system to keep the bad guys away for good.

AFFORDABLE PRICES
Our motto is "hosting, the right way, for everyone". We believe everyone should be able to play with their friends on an affordable server. This is why we offer cheap Minecraft server hosting. We have carefully chosen our prices to make it accessible for everyone, while still being sustainable for us.

QUALITY SUPPORT
All our support agents are highly knowledged to help with all the questions you have. Our support agents are all around the world to provide global coverage so you never have to wait more than a few minutes.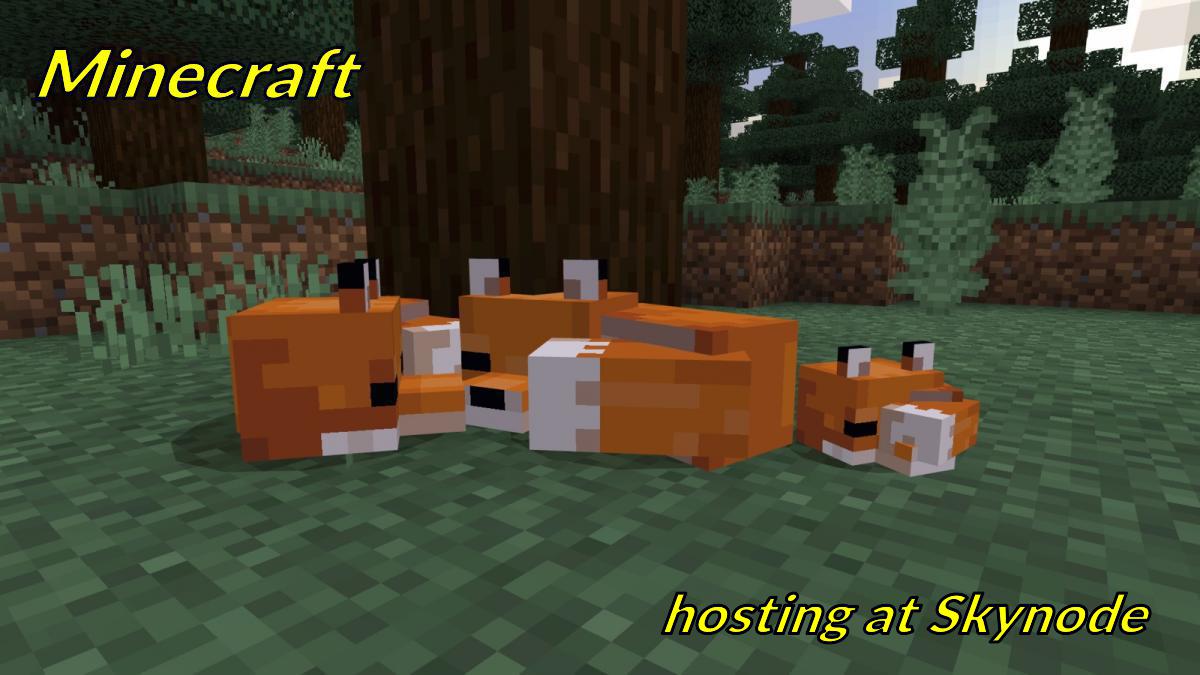 Last reviews about Skynode:
Running on Skynode
I've run multiple small servers on Skynode and they've always run rather well. If I ever encountered a problem the staff and sometimes the community was there to help out. Their people are all knowledgeable and provide rather quick responses, with solutions being taken seriously. I've dealt with hosts that were harder to work with for more serious issues I needed their help to address,

There are some minor creature comforts missing like fast updates between purchases and reflections in the pannel.

Even with these issues, they are overcome by their excellent staff.

Great host, amazing service.
I host 4 servers with skynode, they have been extremely helpful and supportive and the servers are super stable, support is amazing and extremely helpful, only downside is the relatively small amount of servers they have available for dedicated IPs, though they did sort that as soon as they could to provide one that is dedicated, rather than the non-dedicated IP I initially received.

Service is pretty handy
Service is pretty handy, everything works right 'from the box', but I had not enough RAM for my minecraft server, so I struggled before I decided to upgrade. Thanks for support, they really helped me out with info about my issue.