Hosting:
wombatservers.com
Visit WombatServers
Rating:

2.6

Price range:

$0.75 per slot

Slots:

40 - 100

Trial period:

There is no trial version

Promo codes for WombatServers:
Server location of game hosting:

Australia Sydney

Australia Melburne

Australia Perth

Australia Brisbane

France

New Zealand Auckland

United States CA Los Angeles

United States NY New York

United States FL Miami

Payment cycle:

1,3,6,12 months

Website languages:

English

More details about WombatServers
Payment methods:
Mod support:

All Mods Supported

1-Click Install & Update

Mod Manager GUI

Customer support:

Email

Ticket System

Live Chat

24/7 Support

Notes:

24 Hour Money Back Guarantee

Free Web Hosting

Free MySQL

Control panel:

Custom

Cluster support:

Free
Control Panel

All Minecraft servers include access to our premium web-based control panel. You'll be able to start, stop and restart your server from your web browser, as well as install mods and upload files.

 

Quality Hardware

At Wombat, our primary goal is to offer the best possible service to our customers. All of our Minecraft servers run the latest hardware in multiple locations around the world.

 

Instant Setup

Purchasing a server, whether for the first time or not, is a really exciting process, and we understand that. As soon as you pay for your server, the details will be emailed to you - instantly!

 

Our Guarantee

We understand that it can be difficult to choose the best hosting provider - and thus we offer a 24 hour money-back guarantee, as well as a Service Level Agreement (SLA) for downtime claims.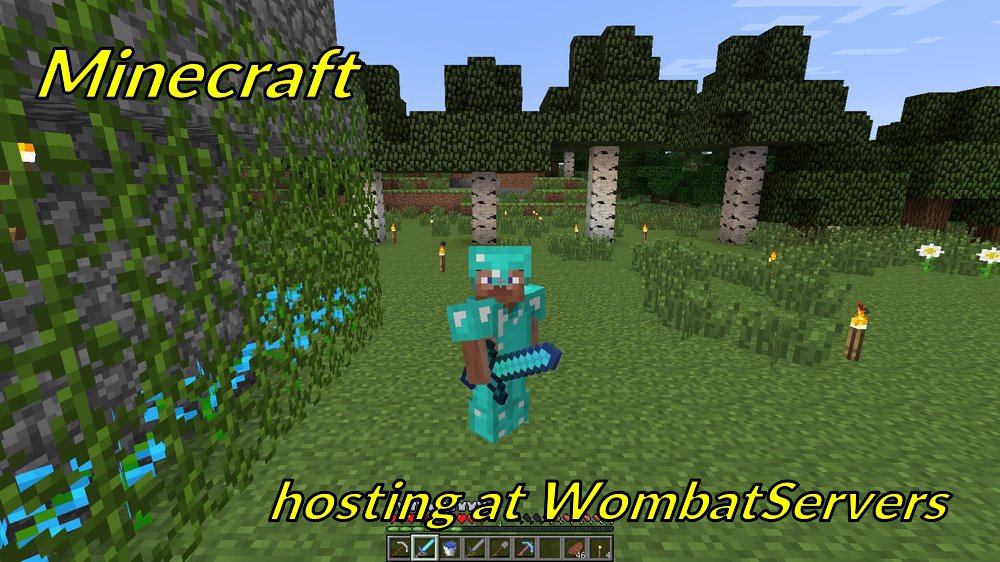 Last reviews about WombatServers:
Got pre-charged on my credit card 2…
Got pre-charged on my credit card 2 weeks before their invoice promised I would be!! Then after canceling service 2 days later, before my second month even started (the one I was pre-charged for) they will not refund my second month charge. dodgy as.

Scamming ***holes
Scamming ***holes, double charged me and then never refunded the money.

Really slow website and scams you
Really slow website and servers. They also forgot to cancell my subscription so they still charge money and I dont have my server.