Hébergement:
survivalservers.com
Visit SurvivalServers
Evaluation:

4.5

Fourchette de prix:

$0.33 - 1.6 per slot

Slots:

10 - 255

Période d'essai:

Pas de version d'essai

Promo codes for SurvivalServers:
Server location of game hosting:

France

Germany

United States CA Los Angeles

United States TX Dallas

United States NY New York

United States WA Seattle

United States NC Charlotte

Payment cycle:

1,3,6,12 months

Website languages:

English

More details about SurvivalServers
Méthodes de paiement:
Support de mods:

All Mods Supported

Auto Updating Mods

1-Click Install & Update

Mod Manager GUI

Assistance clientèle:

Ticket System

24/7 Support

Notes:

Switch Locations

Server Config Manager Tool

Panneau de configuration:

Custom

Supports de clusters:

Free
All of our game server rentals come with the features you need

Check out all of the key Minecraft game server host features that come with your rental:

 

Instant server setup

Switch locations at any time

Full FTP access

Automated/custom server restarts

Automated server notifications

Latest versions of supported mods

Control Panel - modify server settings

Control Panel - change location instantly

Dual CPU Xeon processors

SSD drives

Server passlocking / map changing

DDoS Protection

Custom in-house control panel

Vanilla servers 50 on 50 matches

Install mods & plugins easily

Access to 3rd-party tools

Custom launch parameters

Server status - Start / Stop / Restart

 

 

Access to our custom Game Server Management Panel

The in-house Survival Servers game control panel allows you to configure and customize your Minecraft game server. Install supported mods, switch locations, and change any setting with our easy one click form. Survival Servers is a Minecraft dedicated game server provider with our custom panel.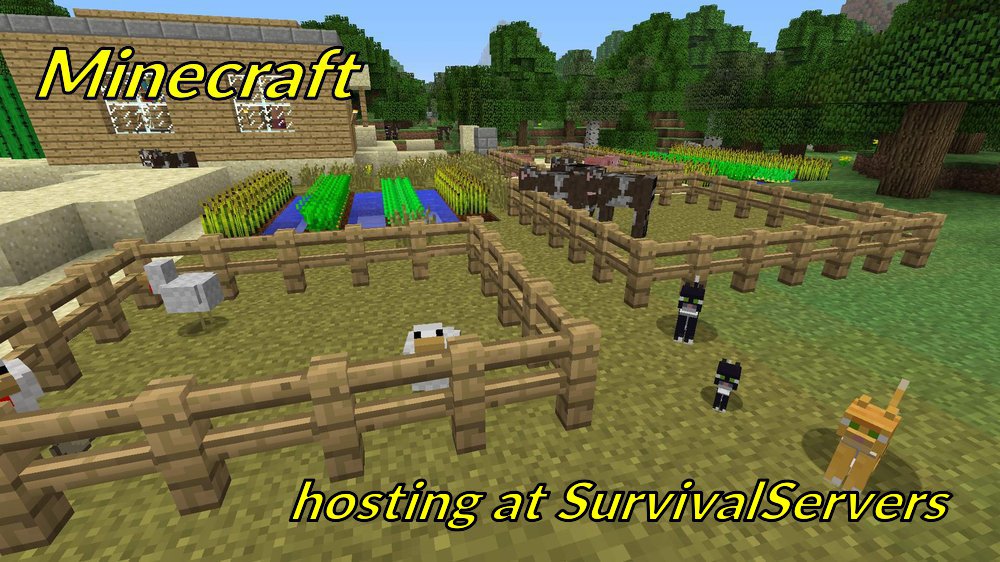 Last reviews about SurvivalServers:
Honestly incredible.
Honestly, me and my friend are poor as **** and just wanted to play some ark, we split the deal of a cheap 10 slot server and we wait about 30 minutes and the server is ready, i simply change the settings to whatever i want, put on the mod id's, start the server and we get in. 40 minutes from nothing to a fully working cheap server. There is absolutely no lag what so ever from the sever and i just had to write a review about this.11/10 would buy again.

These bois at Survival Servers are my…
These bois at Survival Servers are my homies. They have fast service. There Servers come up really quick. They are cool, and if you have question with anything all you have to do is send a support ticket and they will help in such a short period of time. :) Good job guys keep up the good work

Survival servers have my number 1 go to…
Survival servers have my number 1 go to server hosting company used them for 2 years almost or more verry good and fast support strongly recommend there services